I'm Craig. And I'm Matt, and we co-founded Endure Secure and information security consultancy for small businesses.
It was my first time starting a business.  Neither Craig nor I have a degree in business, so one of the key challenges was we didn't really know where to start in terms of actually just establishing the business legally.
We were introduced to Key Business Accountants through a mutual friend, we were setting up Endure Secure and needed some assistance. 
Watch the video to get the rest of the Endure Secure Story.

Passion for cybersecurity and the impact on clients' safety from cyber attacks drove Craig and Matt to co-found Endure Secure, an information security consultancy for small businesses. The founders' shared interest in the breadth of cybersecurity work and its significance in today's landscape pushed them to establish a practice that caters to a wide range of cybersecurity needs.
Starting a business was not without its challenges, particularly since neither founder has a degree in business. They initially struggled with setting up the business legally and structurally, including establishing a shareholding that would minimise income tax and capital gains tax in the future and ensuring asset protection.
Enter Key Business Accountants, a strategic partner that assisted Endure Secure in setting up their business and provided them with adequate accounting software, enabling them to make quick decisions and streamline their operations. The software helped Endure Secure keep track of their financial obligations and requirements, such as tax payments and employee withholdings.
As cybersecurity threats become more sophisticated, Matt and Craig's dedication to their business, combined with their partnership with Key Business Accountants, allowed them to grow and offer their services to more clients. Their commitment to providing accessible and professional services to sole traders, small businesses, and large organisations has resulted in a profitable practice.
For Craig, Matt, and Sasha, their relationship goes beyond a professional partnership. They have developed a strong personal and professional bond, with Sasha having been present from Endure Secure's infancy.
The founders' vision for the future is to continue expanding their services, growing their team, and providing the professional services their customers expect. As for Key Business Accountants, they remain committed to providing strategic advice to Endure Secure and ensuring the long-term success of their business.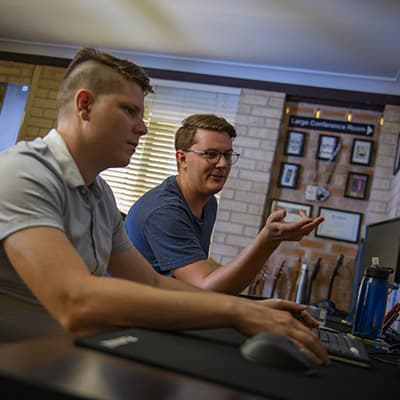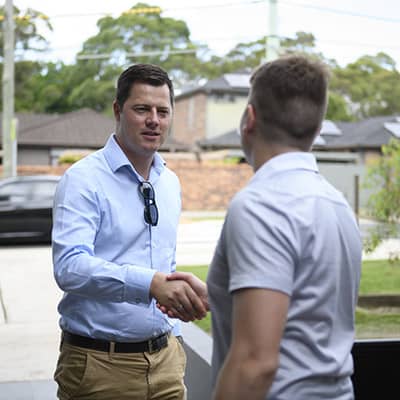 What We Do
The foundations of your business are very important and if you do it wrong, you're going to have a very expensive and difficult road.
Matt
Co-Founder – Endure Secure